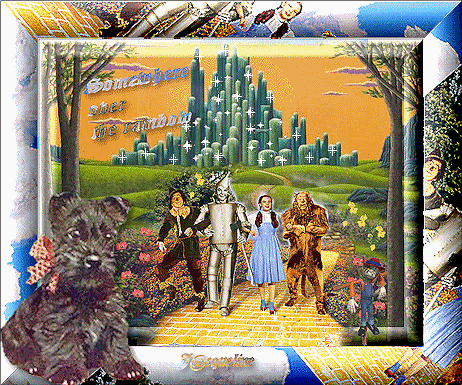 This is one of my first creations i ever made.
I looked it up againafter i saw the beautiful Wizard of oz-kit shared by Annie.This kit brings on memories of my childhood.
The movie was so fairy sweet that i saw it a couple of times.
Nowerday i created this with Annie's kit.
By the way you can find this kit and more wonderful treats her on Annie's site.
http://annies4corners.blogspot.com/
This is made today